Outlook Home Inspections Rates
A SIGNED copy of the Inspection Contract Agreement is required before the inspection can proceed.
Payment due at time of inspection.
Call or text today for a free estimate!
All prices subject to change without notice.
Additional taxes/fees may apply.
| | |
| --- | --- |
| Condo or Townhome Up to 1500 sq/ft | $325.00 |
| Homes up to 2000 sq/ft | $350.00 |
| 2001 to 2500 sq/ft | $375.00 |
| 2501 to 3000 sq/ft | $400.00 |
| Over 3000 sq/ft | Call for Quote |
| Detached Structure | Call for Quote |
| Re-Inspection | Call for Quote |
Additional testing and inspections can also be provided to you at your request.  Please see fee schedule below:
Detached Structure: (sq ft dependant) – Call for quote
RADON TESTING: $150.00 (with Inspection)
$200.00 (Test Alone)
Water Bacteria Testing: (conventional or full-panel testing) – Call for quote
NOTE: If water testing is required by your lender, please consult with your lender and/or realtor to determine what testing requirements should be satisfied before requesting this service.
Licensed Termite Inspection with WDIR can be arranged at the time of the home inspection at your request. Fees are based on location, square footage and the applied rates of the company chosen.  Please call for quote.
Historic Homes: (50yrs) – $50.00
(75yrs & up) – Call for quote
Re-Inspection: $175.00 (10 items or less)
(More than 10 items): Call for quote
MAINTENANCE
INSPECTIONS:
  Having an annual or bi-annual inspection is a critical part of ensuring that your home is maintained in its optimal condition.  Statistics show that the time span of owning your current home is between 5-8 years!  Many homeowners are more than surprised to discover that when trying to sell their homes, their prospective buyer's home inspection report reveals a host of expensive defects that either slow down or prevent the sale from ever making it to the closing table.  These problems can be avoided by allowing OHI to perform a regular inspection of your home, especially the "big ticket" systems and components.  With rates for maintenance inspections beginning at
$250.00
, rates are based on both the age and square footage of the home, as well as the desired systems to be inspected.  Did you receive your initial, pre-purchase home inspection from Outlook?  Discounts may apply!  Please call today to get your free quote and schedule your maintenance inspection.
**NOTE: Maintenance inspections are not permissible under any real estate transaction(s).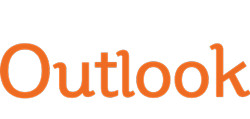 Ask Outlook about our 10% discounts for veterans & USDA loan qualifiers.