Outlook Home Inspections Services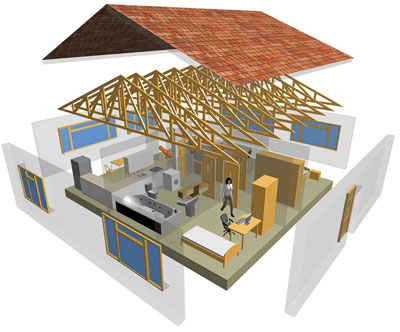 General Home Inspection
Outlook Home Inspections takes great care to personalize your home inspection experience. Jonathan encourages clients to attend the inspection so he can thoroughly review his findings once he's completed his review of your property. If you're unable to be there, your inspection report provides a rich summary of the results from your inspection services and Jonathan is always available for questions after your inspection. Outlook Home Inspections follows the NC Standards of Practice and ASHI Standards for SC and will inspect the items shown here, when safely accessible and visible.

ROOFING
Roof covering
Roof drainage
Flashing
Skylights
Chimneys
Proof penetrations
Signs of leaking or condensation
Chimney exteriors
Venting stacks

STRUCTURAL COMPONENTS
Roofs
Ceilings
Columns
Piers
Walls
Floors
Foundations

HVAC SYSTEMS
Heating equipment
Operating controls
Safety controls
Chimneys and flues
Solid fuel heating devices
All visual heat distribution system components
Heat sources for habitable spaces
Central and through-the-wall cooling systems
Cooling distribution systems

PLUMBING
Interior water supply and distribution system
Interior drain, waste and vent systems
Hot water systems
Sump pumps
Faucets and fixtures

ELECTRICAL
Service drop
Overhead service conductors and attachment point
Service head, gooseneck and drip loops
Electric meter and base
Smoke and carbon monoxide detectors

INTERIORS
Walls
Doors
Windows
Stairs
Floors
Ceilings

EXTERIORS
Flashing and trim
Eaves, soffits, and fascia
Adjacent walkways and driveways
Porches, patios, decks, balconies, and carports
Stairs, steps, stoops, and ramps
Vegetation, surface draining, retaining walls

INSULATION & VENTILATION
Presence and absence of insulation and ventilation
Depth of insulation
Mechanical exhaust systems

BUILT IN KITCHEN APPLIANCES
Oven
Stove
Dishwasher
Hood vent
Food Waste Disposers

GARAGE
Doors
Safety cables
Tracks
Walls

Buyer's Inspection
Outlook's General Home Inspection conducted on behalf of the buyer. Save yourself time and money by requesting the seller make any needed repairs before closing.

Seller's Pre-Listing Inspection
If you're selling your home, hire Outlook Home Inspections to perform a General Home Inspection first. You can fix any issues found during your inspection, which expedites and simplifies the sale of your home.
Home Maintenance
Regular home maintenance inspections ensure your home runs smoothly by bringing your attention to any needed repairs and areas of concern.
Outlook Home Inspections also performs specialized inspections or "Limited System" inspections such as Roof Inspection, Structural Inspection, HVAC Inspection, Electrical System Inspection…contact us today for a free quote!

New Construction Pre-Final Walkthrough
Hire Outlook Home Inspections to inspect your newly built home before your final walkthrough with your builder. This impartial, professional assessment of your home reveals issues to address with your contractor before issuing your final payment.

Builder's Warranty Inspection
New homes come with a Builder's Warranty that covers major components of your home within the first year. Outlook Home Inspections will review your property in the 11th month and provide you with a list of items to share with your builder before your warranty expires.

FHA Inspection
If you're planning on using an FHA mortgage, hire Outlook to make sure your home meets HUD's minimum standards to satisfy the requirements of your loan.
Home Testing Inspection Services
For your convenience, Outlook Home Inspections offers these additional testing services for an extra fee. When you contact Jonathan for your next home inspection, please let him know which tests you'd like to include with your General Home Inspection!
Well water testing
Lead Paint testing (test) (sampling)
Termite/Pest Inspection (arranged)
Your Home Inspection Report
Outlook Home Inspections uses HomeGauge Software Services to provide you with the best reporting technology in the industry. Your digital report is available online shortly after your inspection, and can be accessed using your smartphone, tablet, or desktop computer. The report is a presentation containing mixed media such as high-resolution images and video as needed, along with detailed notes explaining the results of your inspection services. As your partner in the homebuying process, Jonathan is available at any time after your inspection for any follow-up questions. Take a look at the sample report here to see what you can expect!
Serving the greater Charlotte area and Western North Carolina including: Cleveland, Rutherford, Polk, Henderson, Transylvania, McDowell, Burke, Catawba, Gaston, Lincoln, Mecklenburg, Union, Iredell, Rowan, Greenville, Spartanburg, Cherokee, York, Union, Cabarrus & Caldwell Counties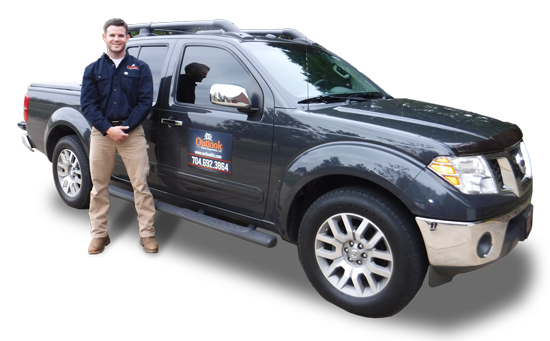 Please contact Outlook Home Inspections with any questions or to schedule your next home inspection today!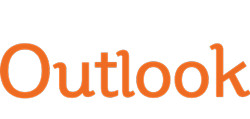 Ask Outlook about our 10% discounts for veterans & USDA loan qualifiers.