Jonathan was very thorough.
I used Home Advisor for the first time to find a home inspector for my new home purchase. Jonathan from Outlook Home Inspections called me within 2 minutes of my post. He was professional, asked the right questions and suggested immediate dates and time to conduct the inspection. We completed the inspection today with confirmation phone calls from Jonathan and he arrived early. Jonathan did an absolute detailed inspection of our new home. Additionally as promised we received a email copy of our inspection report within 3 hours of the completed work and all is as explained. I would use him again and again if I ever need this service in the future. As a home buyer you can absolutely count on Jonathan for your next home inspection as he will best represent your needs and interests. Thanks You!
Jonathan was very professional and at the same time, expressing an interest in getting the job done. He was very personal and true to his word. He did not try to sway you to his way of thinking, but provided pertinent information that will be helpful in the long run. His inspection was thorough and he sent an excellent report. I felt that he was honest and very committed and dedicated to his work. I would highly recommend him to other clients.
Jonathan made an excellent and thorough observation and report, with recommended action items; from under, within and on top of this 1963 ranch. Especially good observation throughout the limited access crawl space. I highly recommend this company…and I'm an Architect.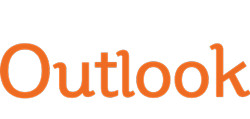 Ask Outlook about our 10% discounts for veterans & USDA loan qualifiers.